1. REGISTRATION
In order to join and start playing Legendum you will have to register in one of the villages either through ceremony ritual using the crystal of life or by instant registration through a kiosk you click on.
A. The crystal of life: is the usual way to join Legendum as it is an invitational process that will make you directly join the guild of the player who is inviting you and will also be your mentor.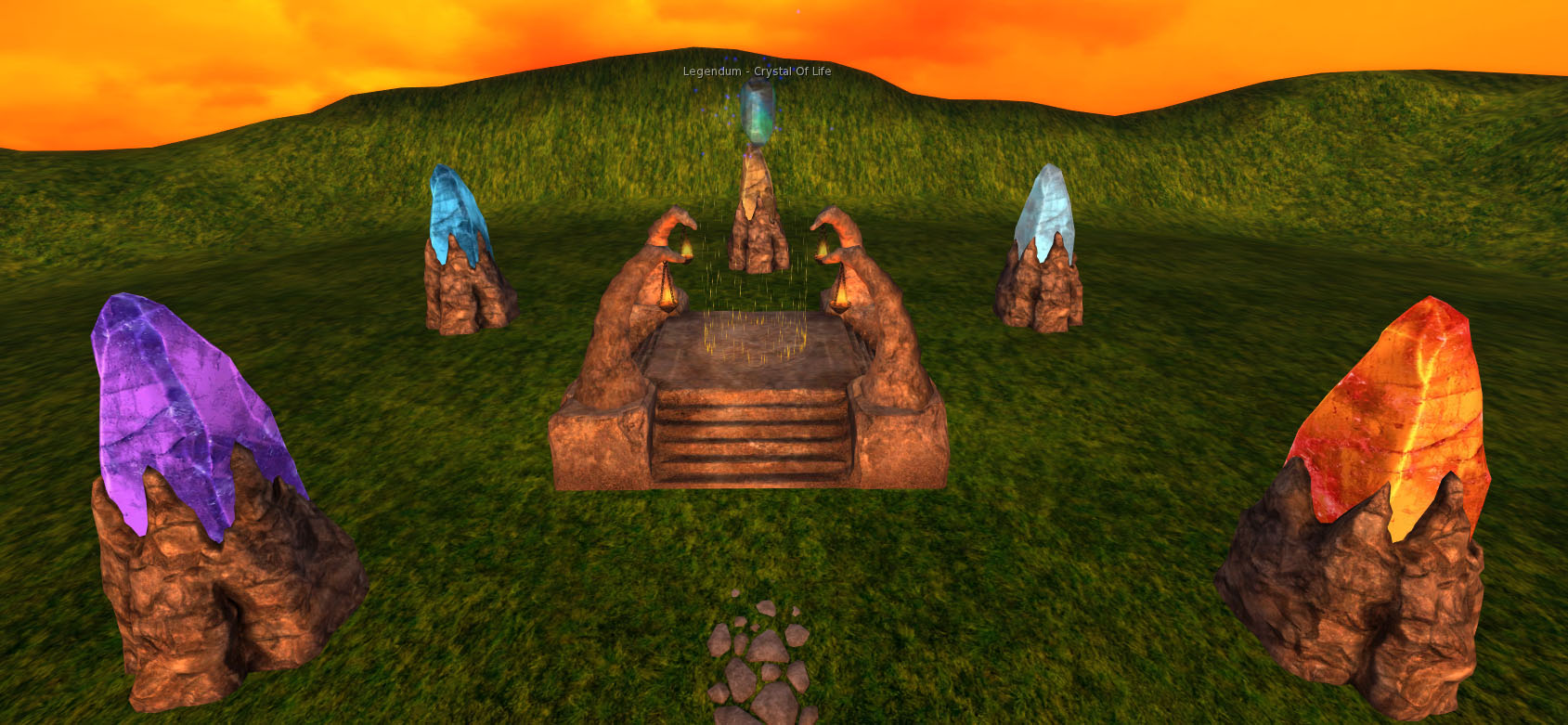 B. The instant registration: is a secondary way to join for those solo players who don't want to wait or don't have a mentor yet, they will be on their own without a mentor and without a guild. They can then join a guild later on or create their own.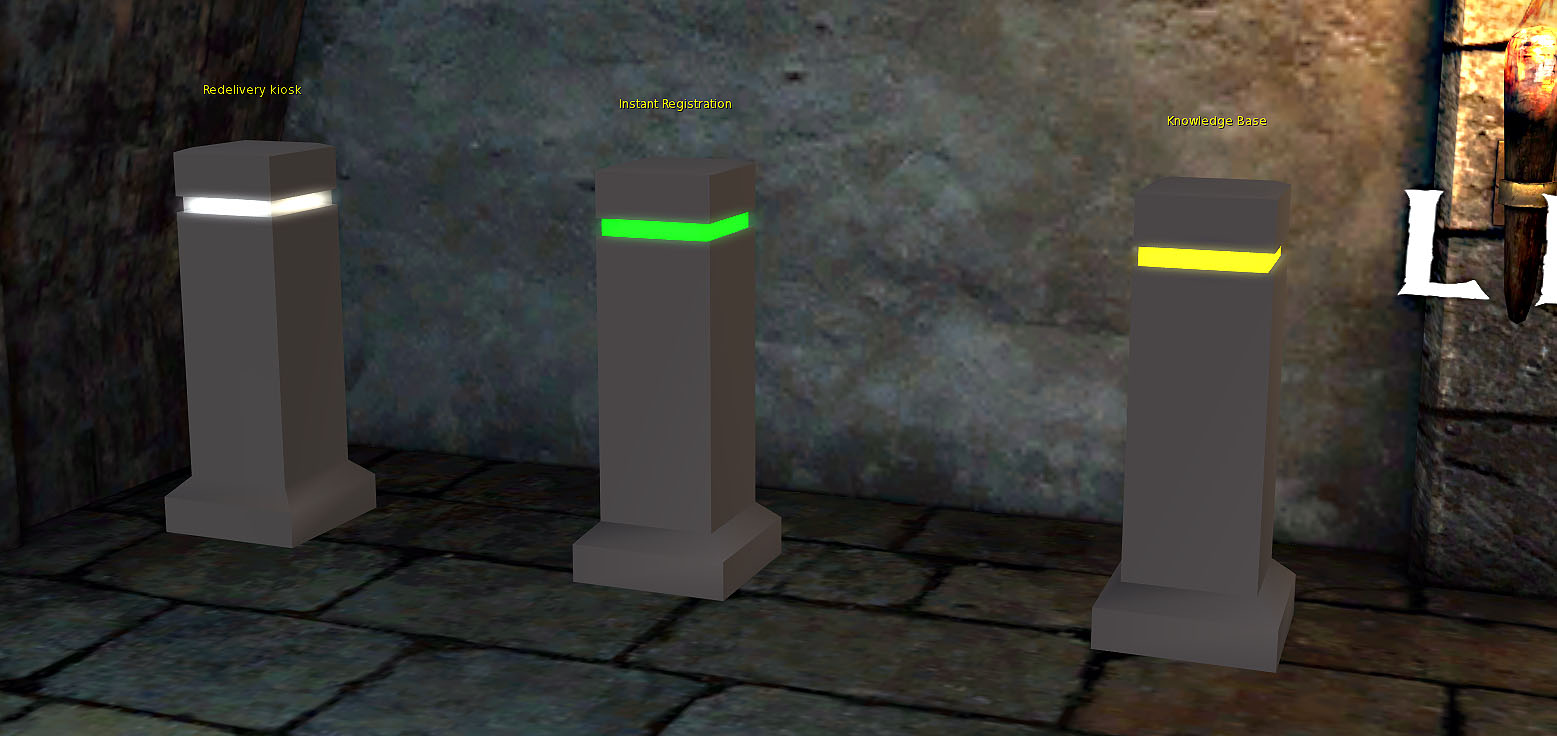 2. THE HUD AND CORE ATTACHMENT
Once you get registered and your character created you can then receive your HUD and Core attachment from one of the HUD giver kiosks available in the various villages.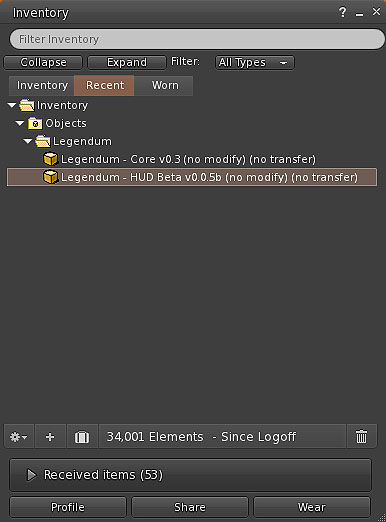 A. The HUD: is the main tool used to manage your character, skills, spells, inventory and to trigger combat commands.

B. The CORE: is an item you attach to your avatar in order to display your stats over your head and also for light effects when casting spells.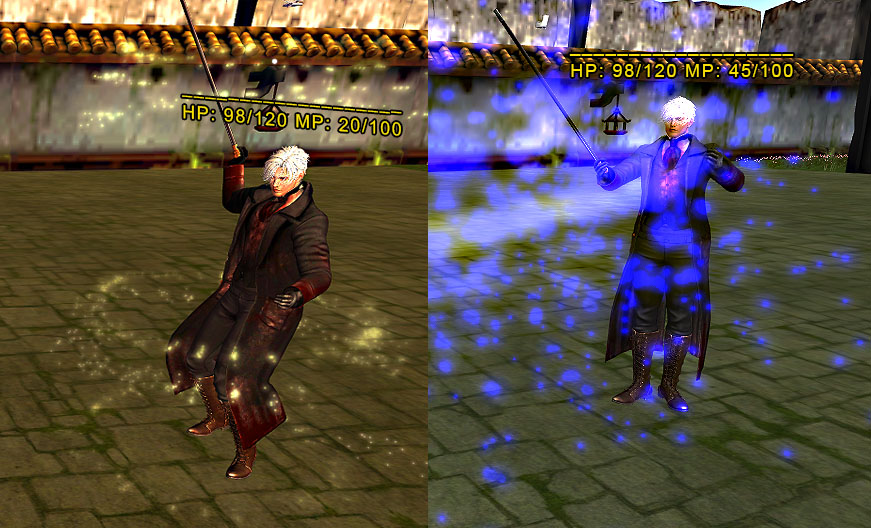 3. THAT'S IT, NOW ITS TIME TO PLAY.