With your fishing skill you can catch fish using a fishing rod and a bait.
You can either craft a fishing rod or buy one from the shop.
As a bait you can use worms.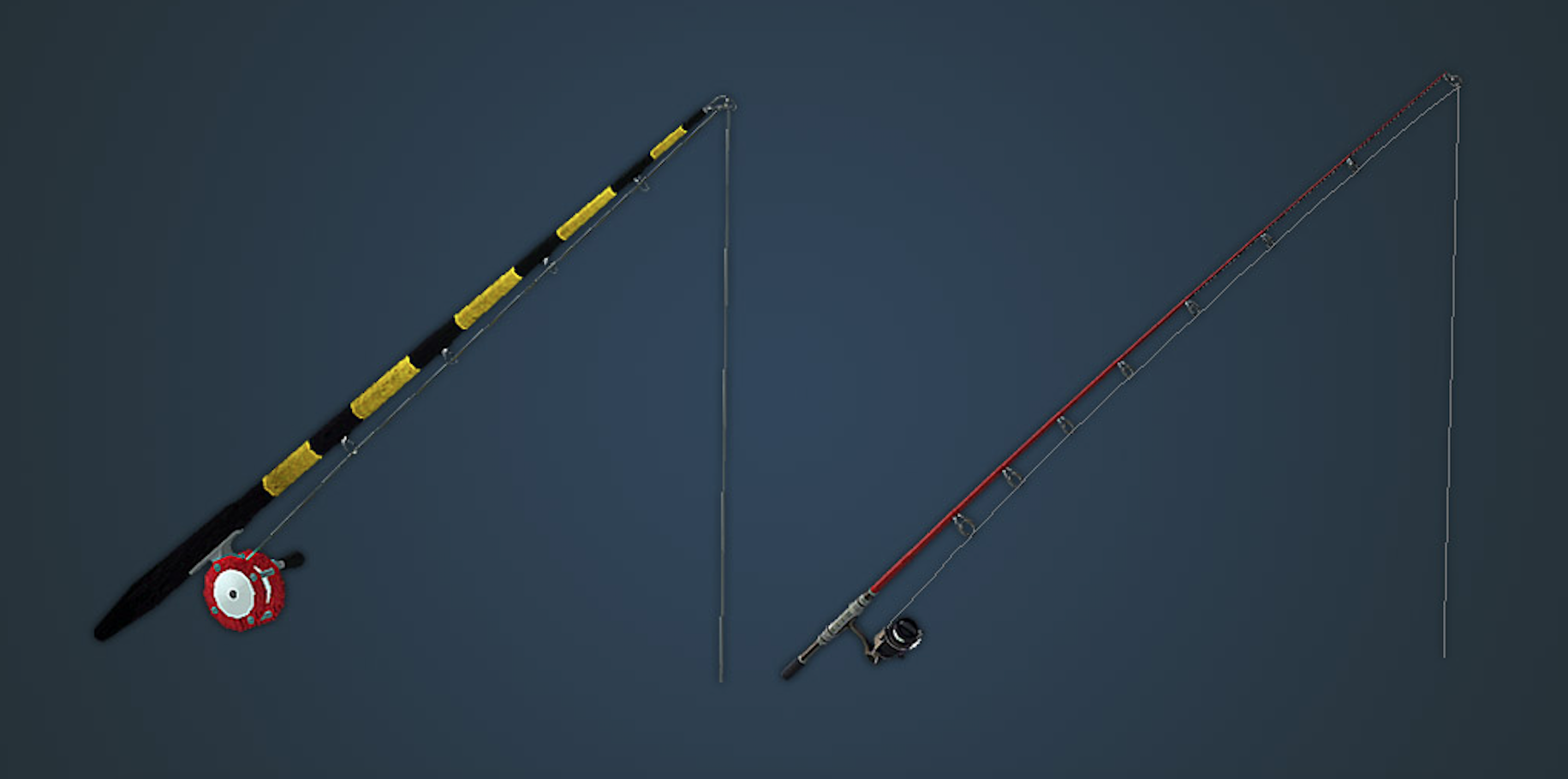 How it work
1) Attach your fishing rod and get close to a water spot to open the fishing meter.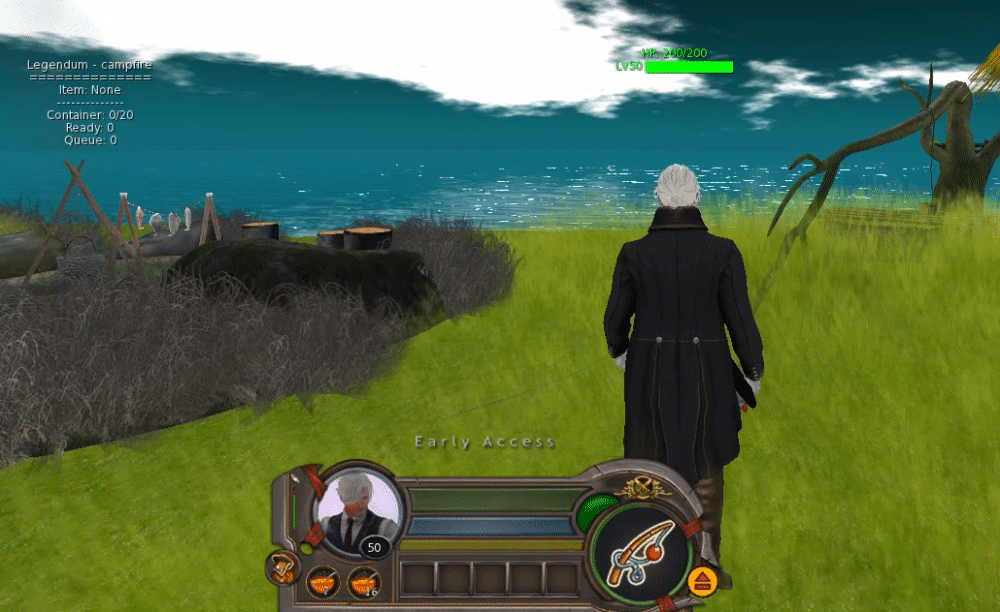 Note: Water spots are represented as a fish icon in the minimap.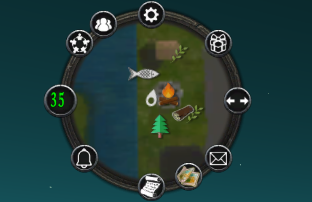 2) Select the item you want to use as a bait then rig it on the bait slot.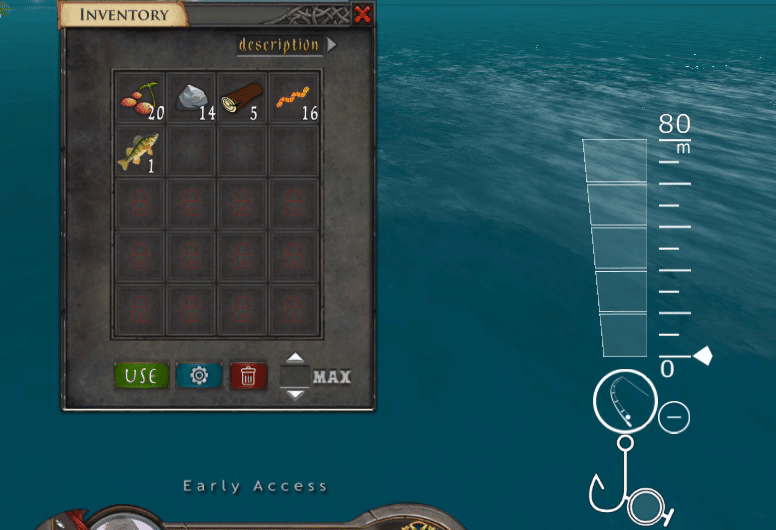 3) Hold click the rod icon to cast the line at the desired distance.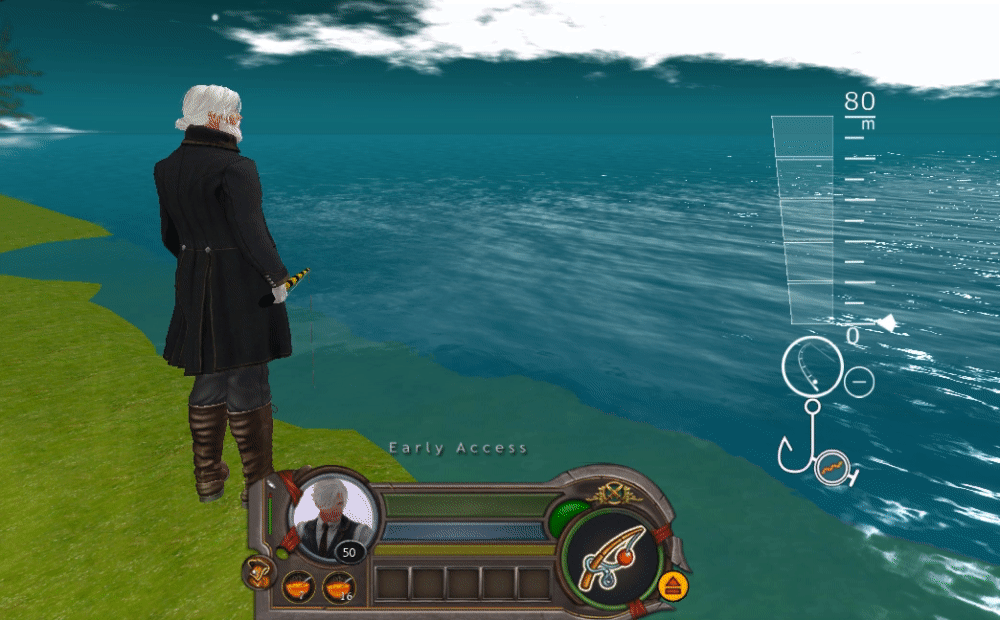 4) Wait till you get a bite then choose the right timing to bring the fish to you.
Note: While reeling in, check your line resistance, pulling too much may break the line and lose the bait.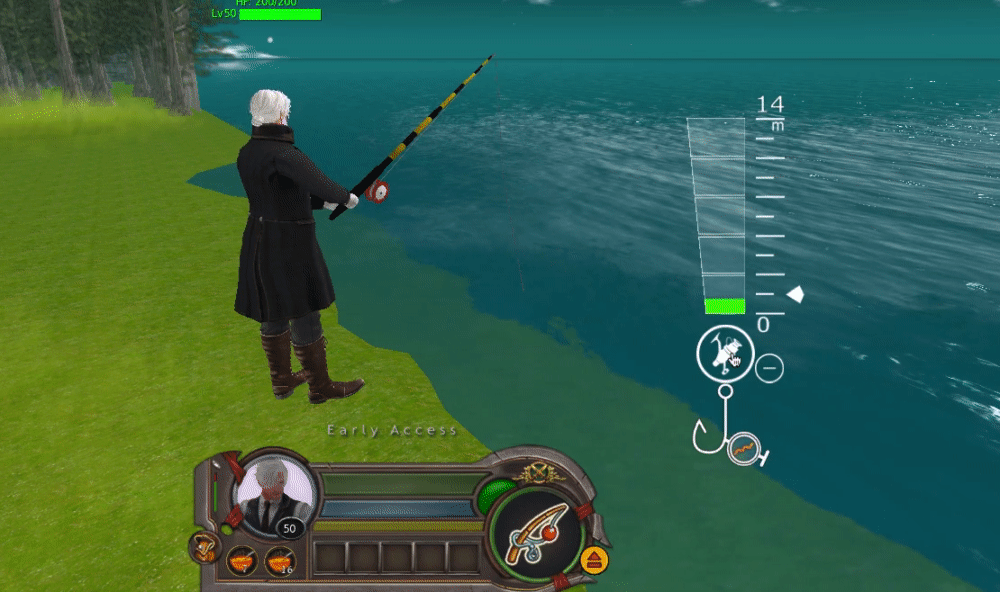 Bite indicators
Once you cast the line you may notice these indicators below hovering over the fishing meter.
1) That means you got a curious fish roaming around the bait.
2) That means the fish is about to take a bite.
3) That means the fish likes the taste and is eating.

Reeling speed
You can select how fast you reel in by pressing the speed icon and pick one of the 3 speed values.