The duel ability allows you to challenge a player in a 1 vs 1 duel within the same region.
This ability is unlocked at level 5.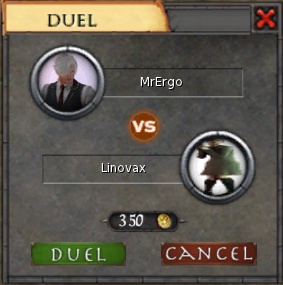 The duel is split into 2 rounds, if there is a draw then a third and final round trigger.
When the duel starts, a timer will decrease till 0, if the time runs out, the duel ends and the player who deals most damage wins the fight.
If a player teleport to another region during the fight this will make them lose the duel.