WHAT IS A QUEST
â—† A quest, or mission, is a task that players may complete in order to gain a reward.
â—† Rewards may include resources, equipments, EXP, gold or abilities, or any combination of the above.
â—† Quests are typically marked by an exclamation sign overhead the quest givers.
â—† Quests are given by NPCs (non-player-character) that you can find around at Legendum main land.
â—† Clicking an NPC will open the quests panel where you can accept, abandon or complete a quest.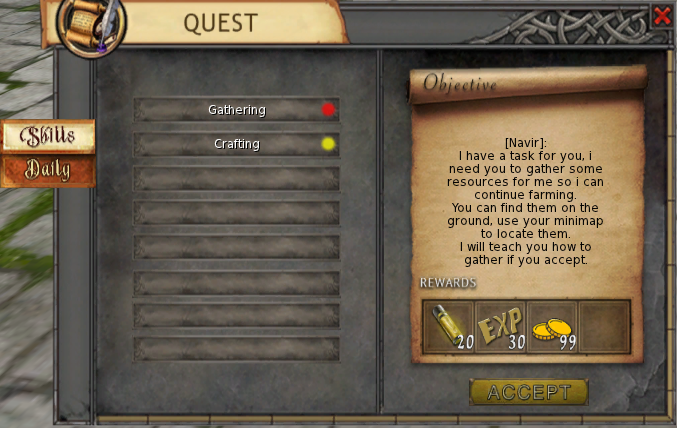 â—† The quest tab is an element of the HUD that indicates your active quest and its requirements.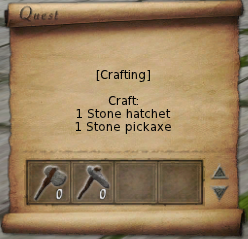 QUEST CATEGORY
â–· Profession quests.
Completing profession quests helps you learn new skills.
QUEST STATUS
â–· Red => Unlocked, not accepted.
â–· Orange => Accepted, not complete.
â–· Yellow => Complete, not rewarded.
â–· Green => Complete & rewarded.