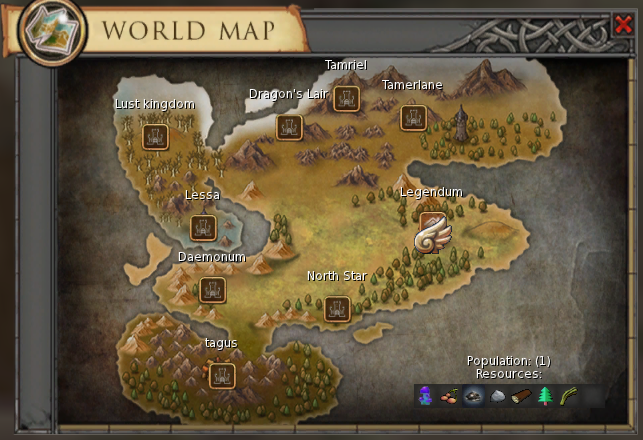 The world map displays various villages that are part of the game all around the grid, and sometimes temporary event locations.
When a village is selected you can see in the lower right side resources that are expected to be found and how many players are there.
Each village is governed by a village head (VH) and each village head may set specific rules about how someone should behave within their lands, it's important that you read these rules once you land.
How to travel
In order to teleport to a village, select it then click on the wing button that appears.
A cooldown should trigger starting from 10, you will be teleported once at ZERO.
Note: The teleportation process cancel if you move during the animation.
You can also access the world map through the worldmap page.